List of recipes using Reblochon:
2 recipes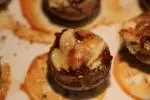 In this recipe, the mushrooms are stuffed with caramelized onions, topped with cheese and cooked in the oven. As mushrooms tend to give off a lot of liquid, especially when very fresh, the cooking is done in two stages.
7,353
4.1/5 for 16 ratings 57 min.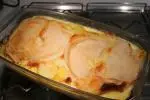 A personal version of a classic recipe from Savoy.
98,560 1
4.6/5 for 11 ratings 1 hour 27 min.