List of recipes using Walnuts:
4 recipes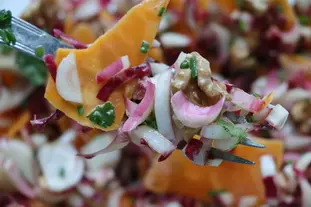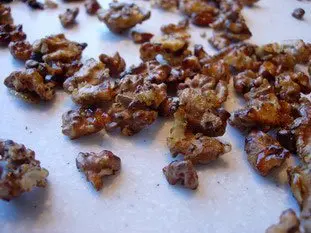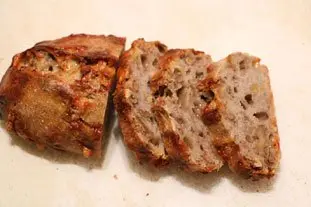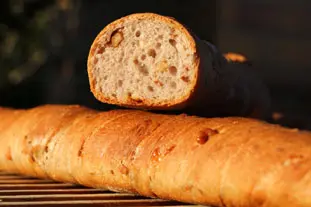 A short selection of recipes from this list
List of recipes using Walnuts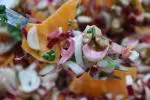 This delicious late-winter salad is made with red endives, slivers of Mimolette* cheese and toasted walnuts. In France it is known as a "Dutch" salad and typical bistro fare. *Currently banned in the USA.
13K
27 min. March 27
th
2022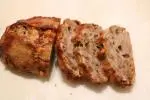 This speciality bread is full of all the character of the Jura: dry white wine (made with Savagnin grapes, of course), diced Comté cheese and toasted walnuts. "Jurassic bread" was is first name... The loaves can be made long, as shown here, or as small rolls. This is ideal as an aperitif snack,...
51K
4.4
6 hours 9 min. October 24
th
2017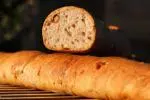 This short baguette, from the Poitou region of western France is soft-textured, made with walnuts, walnut oil and goat's cheese. As the name suggests, the bread is twisted, rather than slashed, just before it goes into the oven.
47K
3 hours 19 min. December 19
th
2018

These delicious nuts can be used in several cakes, but you can also put them on ice-cream, pancakes, fruit salad, or eat them just as they are.
350K
5
22 min. February 21
th
2011