List of recipes using Orange flower water:
5 recipes
List of recipes using Orange flower water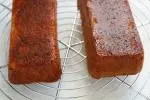 This gluten-free cake is called "amandier" in French, as it is made with ground almonds instead of flour (the same word also means almond tree). The texture is moist and the flavour is, well, almondy.
12K
1 hour 8 min. October 4
th
2020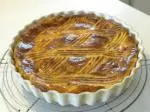 This galette is a classic Comtois dessert that resembles choux pastry (pâte à choux).
71K
4
46 min. January 20
th
2013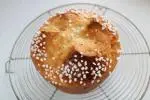 Mouna is a delicious citrus-flavoured brioche from the Oran region of Algeria. It origins are much disputed, but it was no doubt inspired by a brioche brought over by Spanish immigrants from the Valencia region: the "Mona de Pascua". However, it is also amusing to remember that the citizens of Oran...
27K
1
18 hours 31 min. May 22
th
2019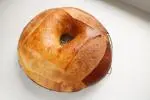 Pogne de Romans is a kind of brioche lightly flavoured with orange and rum. It originated in Romans-sur-Isère, a town in south-east France. This recipe dates back to medieval times, when it was made in a ring (or crown) shape to celebrate the end of Lent, as eggs could then be used again. This more...
34K
4.7
1 day 17 hours 38 min. October 7
th
2018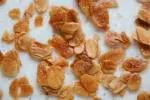 Toasted flaked almonds are the perfect finishing touch for desserts, ice creams in particular, because of their delightful crunch.
202K
4.8
27 min. March 9
th
2020