Pogne de Romans
---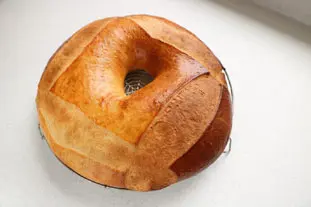 Pogne de Romans is a kind of brioche lightly flavoured with orange and rum. It originated in Romans-sur-Isère, a town in south-east France.

This recipe dates back to medieval times, when it was made in a ring (or crown) shape to celebrate the end of Lent, as eggs could then be used again.

This more contemporary version is not particularly tricky, though it takes a long time for all the kenading and resting stages.
Last modified on: October 7th 2018
Keywords for this recipe:
Brioche
Traditional recipe
Orange
Rum
Viennoiserie