Cooking utensils: "Araignée (spider)"
---
Araignée (spider)
A kind of skimmer, like a shallow wire basket on a long handle. It's ideal for removing something solid from a liquid, like vegetables in water for example.
If you intend to buy:
Get a stainless one, preferably from a professional catering supplier where you will find different sizes.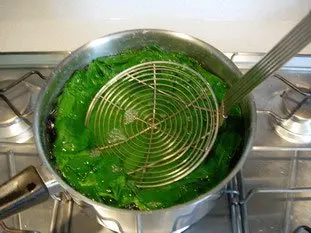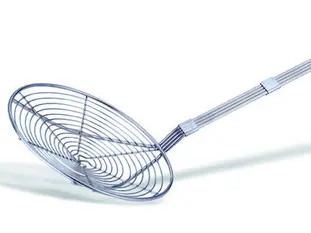 2,020,000
108
3.4/5 for 246 ratings
Grade this page:
Last modified on: August 6th 2019