Products and ingredients: Agar-agar
---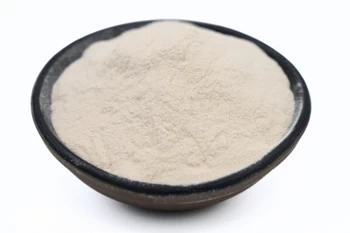 Agar-agar
Agar-agar is a natural gelling agent, of vegetable origin, made from seaweed. It is sold as a beige powder, and has no taste or smell.
If you intend to buy: You can find it in asian or organic groceries, sold in small sachets.
If you want to use it: To activate agar-agar it should be heated to 95°C or 203°F. It starts is action as a gelling agent when its temperature drops to about 30°C or 86°F.
Last modified on: September 18th 2022