Products and ingredients: Lemon
---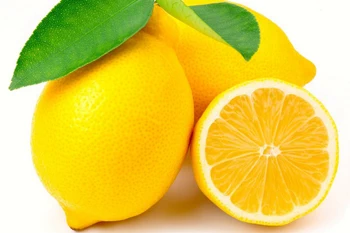 Lemon
Lemons are citrus fruit.
The skin of the lemon is normally yellow, unlike the smaller, green-skinned lime.
The whole flesh of the lemon is sometimes used, but recipes often call for the juice and/or the zest.
If you intend to buy: Try to buy organic lemons if you can, especially if you intend using the zest. Otherwise, be sure to scrub the skin thoroughly before use.
Last modified on: September 18th 2022