The "caves" in the bakery and pastry shop
---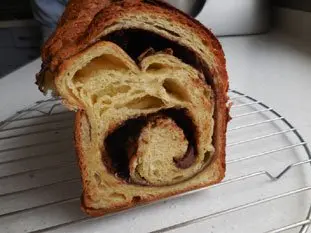 Maybe you've already done this? You want to make a brioche or a cake with fruit inside, you decide to proceed with your usual recipe, but also to add in the dough pieces of fresh and raw fruit, or whole fruit, for example pieces of apples or pears, good idea.

When you bake it, everything seems to go well, you may notice that it puffs up more than usual, but nothing to worry about, on the contrary it's quite good news.

It's only when you cut it that you discover the problem, the pieces of fruit are not surrounded by dough, they are in a kind of cavity of the dough, much bigger than them, and so it's quite ugly all this empty space around, and moreover not very pleasant to taste.

Last modified on: March 27th 2021
Keywords for this post:
Pastry
Baking
Cooking
Bread
Cake
Hollow
Bubbles
Holes
Cave