Cooking time for pasta
As always with pasta, we must take inspiration from the masters that are the Italians, they are very attached, and rightly so, to a rigorous and fair cooking, the famous "al dente".
Cooking is very precise: the pasta is plunged into boiling salted water and left for the precise number of minutes indicated on the packet, a number which depends on the nature of the pasta: 5, 6, 7 minutes or more, then drained and eaten or served.
Impossible to miss? In principle not, but there is a very easy mistake to make, it is to overcook, and thus to have overcooked pasta which becomes sticky, and much less good.
An Italian friend of mine pointed out to me that "At home" (in France) pasta is always overcooked, no matter where you go to eat it. It's not that it's inedible, just that it's a little overcooked, usually by a minute or so.
It's not always the cook's fault, the mistake is often already on the package, so she pointed me to this great tip.
If you have a package of pasta where it is written in Italian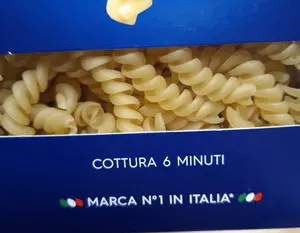 Respect the time indicated precisely (here 6 minutes)
If you have a packet of pasta where it is written in a language other than Italian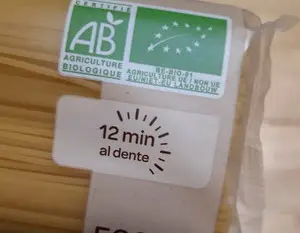 Subtract 1 minute from the indicated cooking time, so here 12 - 1 = 11 minutes.
With this simple rule, you should have pasta that is always al dente.
To sum up
: The cooking time is indicated not in Italian on the package => subtract one minute from the indicated time, the cooking time is indicated in Italian, do not change anything.