Salt and yeast
Let's look at the participants:
- On the one hand, yeast, tiny fungi "Saccharomyces cerevisiae", living beings indeed that will attack the starch of the flour (I simplify) and produce CO2, this is fermentation.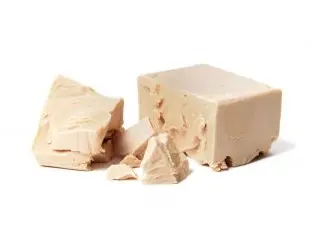 - On the other hand, the salt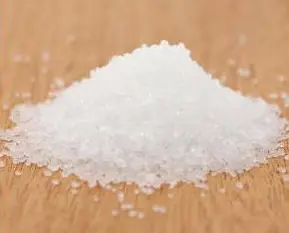 Do they react if you put them in contact? Yes, a little: the salt and its hygroscopic side "pumps" the water contained in the yeast and thus softens it a little.
And then the salt will kill the mushrooms? No, not at all, even a little softened, it will keep most of its fermentation power.
In good bakery or pastry training courses, the myth is broken by mixing salt + yeast in a small bowl and letting it rest for a good hour, and you can then see that you get a kind of salty yeast, a little softened, but yeast nonetheless.
| | | |
| --- | --- | --- |
| | | |
| Yeast alone | Yeast with salt | Yeast with salt, 1 hour later |
All this to tell you that
no, the contact of yeast with salt is not dangerous for the yeast
, don't be afraid of this, it's just a legend.
However, nothing prevents you from doing what bakers do when you pour your ingredients before kneading: they always manage to avoid putting sugar, salt and yeast in contact with each other, but this is especially in case, at the last moment, you detect a weighing error and try to correct it in a hurry!
To sum up
: salt and yeast can be put together in a recipe, it won't prevent your future dough from rising.