The blog of cooking-ez.com
Fats for cooking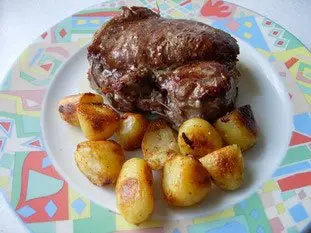 If you need to fry or sear anything a frying pan or saucepan, the temperature is likely to be high.
In particular, I have
cooking red meat
in mind. In this case, what should fat should we use? And at what temperature?
For our red meat, let's imagine we want to fry a tournedos (let's go straight for something top-of-the-range). The same goes for this as for all other fried or seared red meat, and there's no secret: really, really hot; the meat should be seared or flash fried.
So much for the temperature, but what about the fat? For simplicity's sake, let's narrow this down to two possibilities: butter or oil.
Oil:
No problem with this; the oil will take being heated to a high temperature. There's a trick to knowing when it is hot enough => it will begin to give off a light smoke. Look out for this and as soon as it happens, put your meat in the pan. Do be careful, though; you need to react quickly and not let it burn and smoke too much.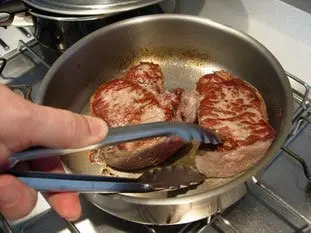 Butter:
This presents more of a problem. Butter will not take high temperatures. To start with, it melts and foams, so we might go ahead and add the meat at that point. But as the temperature continues to rise, the butter will end up burning and give a very unpleasant, bitter flavour.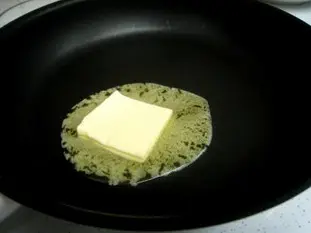 So, as you can see, if you want to cook at a very high temperature, it is better to use oil, as butter is unsuitable.
That's all very well, but oil doesn't taste the same as butter and doesn't give the same flavour to the meat; generally, butter makes it taste better (yes, taste also matters). So, is there really no way to fry meat in butter?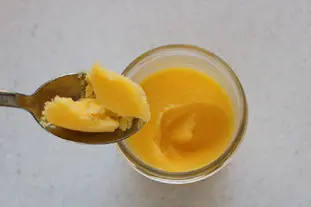 As it happens, there is – but not with normal butter. We need to use
clarified butter
, which is butter that has been separated off from the white milk solids, which you can see as the little bits in the photo above. These would end up burning and turning brown during frying. It is fairly simple to make and keeps very well.
There is a third way, using a mixture of the two: a little oil in the bottom and then butter added. This allows the temperature to be raised higher than for ordinary butter alone, but clarified butter is still the better option by far.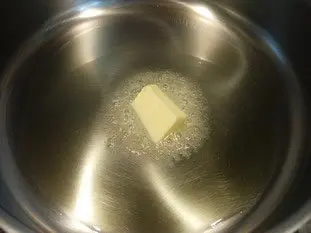 To sum up:
When cooking red meat, always fry it at high temperature, and for the fat, use oil or clarified butter.
Last modified on: January 23th 2018
Post a comment or question:
You are welcome, if you wish, to comment on this page: why you like it or not, what you have changed, what results it gave, point out a mistake or omission, etc. You can also ask a question. I answer all questions (in a broken English, sorry) unless someone else does it before me.
Please feel free to say what you think, I'm always very interested in your opinion. Your comment will appear on line with the page, so please write in standard readable English, not SIM or only in CAPITALS, otherwise your comment may be rejected.
Please look at advice for submitting a comment or image (what you should or should not do). By the way, don't type your e-mail address in the comment, otherwise you might be spammed.
Follow this page
If you are interested in this page, you can "follow" it, by entering your email address here. You will then receive a notification immediately each time the page is modified or a new comment is added.