Let's rehabilitate spinach
---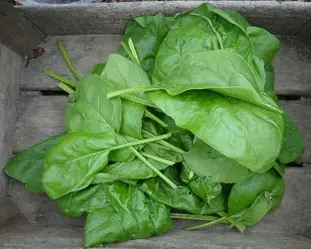 We are currently (as I write this) in the season of fresh spinach, and it is a delicious vegetable that unfortunately has a bad reputation among a lot of people, children and teenagers in particular.

I wonder if this lack of appetite isn't due to what I call, probably unfairly, "school food spinach"? That is to say a rather tasteless green purée, of a very unappetizing aspect, and that most children know, alas. And it's a pity, because spinach, well prepared, not chopped, is both delicious and healthy (but with little iron, despite Popeye, a little reference for those who were born before 1980).

But for spinach to stay good, you have to buy it in season, right now, close to home if possible, and prepare and cook it with care, that is to say very briefly.

You don't know how to do it? No problem, I'll show you.
Last modified on: May 7th 2021
Keywords for this post:
Spinach
Cooking
Recipe
Method
Blanching