List of recipes using Cervelas:
3 recipes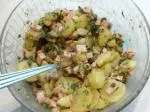 This bistro-style salad combines potatoes and gherkins with, of course, the famous cervelas sausage.
17,314
4.4/5 for 20 ratings 54 min.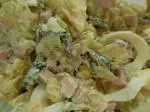 In this version of Piedmont salad, the usual tomato has been replaced by raw courgette.
11,218
3.9/5 for 19 ratings 33 min.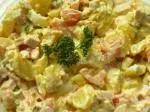 Piedmont salad is a mix of potaotes, tomatoes, hard-boiled eggs, gherkins and cervelas sausage dressed with mayonnaise.
44,688 1
4.5/5 for 20 ratings 1 hour 19 min.