List of recipes using Beer:
5 recipes
List of recipes using Beer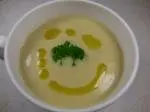 For this soup, the endives (chicory) and onions are cooked gently together first before adding the vegetable stock and beer. The endives and beer give the soup a hint of bitterness and a unique flavour.
65K
4.3
1 hour 5 min. January 12
th
2014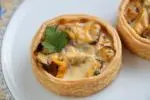 A blind-baked puff pastry case, filled with shelled mussels in a velvety sauce made with beer and Maroilles cheese.
17K
1 hour 19 min. October 7
th
2020

Carbonnade is a dish that comes from Belgium and the north of France. Large pieces of beef are slowly simmered in beer with carrots and onions. Here's a personal version.
186K
1
4
2 hours 44 min. November 13
th
2011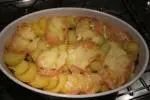 This gratin combines the flavours that are so characteristic of France's northern region: endives (chicory), beer and Maroilles cheese.
46K
5
1 hour 33 min. January 21
th
2018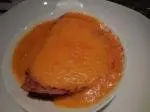 This is a French version (as served in brasseries in northern France) of the traditional Welsh rarebit. It contains boiled ham as well as the usual toasted bread and Cheddar cheese melted in beer.
74K
3.7
33 min. February 2
nd
2014