List of recipes using Mussels marinière:
3 recipes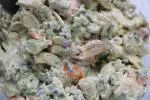 A bold salad idea that brings together 3 ingredients which rarely end up on the same plate: cucumber, avocado and mussels, in a rémoulade dressing.
11K
21 min. August 9
th
2020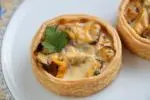 A blind-baked puff pastry case, filled with shelled mussels in a velvety sauce made with beer and Maroilles cheese.
13K
1 hour 19 min. October 7
th
2020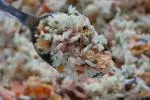 This warm rice salad ("riz du pêcheur" – fisherman's rice in French) combines cooked rice with sautéed prawns, mussels and flaked salmon in a rémoulade dressing.
4,009
26 min. October 17
th
2021