List of recipes using Pear eau-de-vie:
4 recipes
List of recipes using Pear eau-de-vie

It's a very easy recipe, everything depends on the choice of differents kinds of pears all fully ripe, to give a delicious contrast in the mouth.
188K
4.2
37 min. February 21
th
2011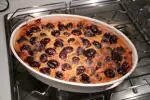 Here is a clafoutis that is quick to make, with a delicate blend of plums and pears. This recipe can be varied easily to use any good fruit in season.
20K
53 min. November 3
rd
2018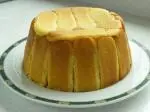 A charlotte filled with pear mousse (made with whipped cream and pear coulis).
99K
4.1
13 hours 59 min. April 7
th
2013

For a great pear sorbet, choose your fruit carefully: they should be perfectly ripe and full of flavour. You will get good results with williams, but any other variety of your choice will work.
298K
4
54 min. February 21
th
2011