The 3 secrets of Parisian flan
---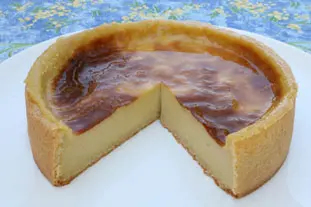 A flan Parisien, or boulanger, is a simple yet delicious cake. A cream, a mixture of milk, eggs and sugar, is poured into a raw pastry base and baked in the oven until the pastry and cream are cooked.

This is the simplest version of the recipe, probably the original one, but nowadays the cream has changed, and the flan has become a slightly more sophisticated cake, but still delicious, if well made.

Well, here are 3 important points to help you make a good flan.
Last modified on: July 21th 2023
Keywords for this post:
Flan
Pastry
Bakery
Parisian
Dough
Appliance
Milk
Cream
Egg