The preservation of bread
---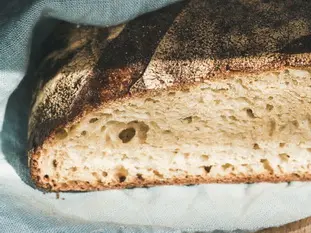 Eating fresh bread is always a delight, the crust crumbles deliciously, you take full advantage of the taste of your bread (80% of this taste is in the crust), it is a fleeting moment to enjoy.
Who hasn't already eaten the crouton or croutons of his baguette, on the way back from the bakery?

Unfortunately, after a few hours, it gets a bit spoiled, the bread naturally softens, and later on it dries out again.

Let's see what happens and how to try to limit it.
Last modified on: June 11th 2022
Keywords for this post:
Bread
Preservation
Baking
Bag
Canvas
Cotton
Linen
Crust
Crumb