The 3 essential knives
Keywords for this post:
Knife
Kitchen
Chef
Types
Essential
Choice
---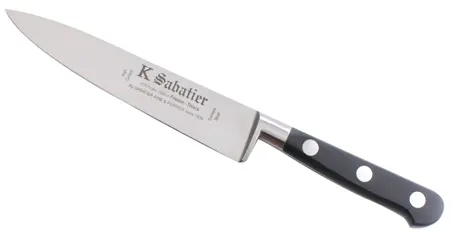 You must have heard a chef or cook say: "There's no good cooking without good ingredients". This is very true, of course, but for any amateur or beginner it is equipment that really counts to start with.

What I mean is that you should not skimp on kitchen equipment, good utensils, a food processor or other machines – the right tools are vital if you want to cook well.
Last modified on: May 30th 2018