There is vanilla and vanilla
We could try to make a mini-inventory of the possibilities, and of the associated quality, but to make it simple, there are 2 forms of vanilla: the pods, and the rest.
And the vanilla bean is the best: you are sure of what you are handling, it is impossible to make fake vanilla beans (well... for the moment). A vanilla bean is the fruit of the vanilla tree that has been dried and prepared. It doesn't smell much like vanilla, because its secret is inside, the little black, pasty beans that are the value of vanilla. To use a pod, you split it in 2 lengthwise and scrape out, with the back of a knife, the small black grains it contains and add them to your preparation.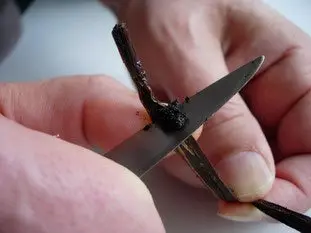 It's the presence of those little black seeds that are your assurance that you're dealing with something that actually contains real vanilla.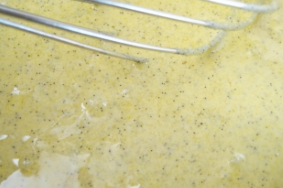 There are different varieties of vanilla beans, depending on their origin, Indian Ocean, Tahiti, South America, ... they are more or less expensive, and less strong in taste. Personally, I have a weakness for the vanilla known as "Bourbon" from the island of Reunion. If you have to buy some, know that it is not cheap, but that it is normal (quality you know...), and that you have to take them quite soft, a little fat to the touch, it is a sign of freshness, because they dry with time.
Only after that comes anything made from pods: powder, paste, extract, purée, etc. For all these, no secret, you have to read the label very carefully so as not to find yourself, as I did, with a "liquid vanilla extract" which in fact contains 99% water and 1% vanilla sugar syrup.
And finally, at the very bottom of the scale, the very cheap vanillin, which is not vanilla, but a pure synthetic product that just gives a standardised vanilla taste.
The picture would not be complete without mentioning vanilla sugar, these small sachets are widely used, many recipes no longer indicate a weight, but just "add 1 sachet of vanilla sugar", and it should be understood "10 grams".
It is rather a good product (be careful to read the label anyway, there is not always only sugar and vanilla in it, and especially beware of very cheap packets, and right next to it, of "vanillinized sugar"), but that you can very advantageously
prepare yourself at home
.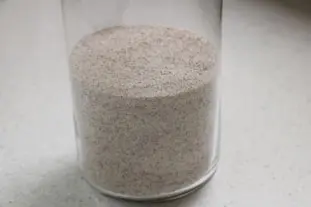 By the way, run away from all the pseudo recipes that tell you that sticking a vanilla bean in a jar of sugar will give you vanilla sugar, it's a big lie because the bean is quite airtight.
As you can see, there is vanilla and there is vanilla, and you always have to be careful about what you use, as soon as you do a little baking.
Note that whenever possible, you should give the taste of the vanilla beans time to express itself, i.e. don't cook immediately, but let it rest. If you are making an ice cream, a flan, or a vanilla cream for example, it will be better with a more pronounced taste, if you make your preparation the day before, and let it rest overnight in the fridge in a closed container.
To sum up
: Whenever you need to put vanilla in a recipe,
prefer a whole pod
, and let it rest if possible. If you want vanilla sugar, feel free to
make it yourself
, it'll be very good, much cheaper, and you'll be able to say "I made it!" (which is, of course, priceless).