Cooking utensils: Weighing scales
Weighing scales
With it you can weigh everything, even in small quantities (10-20 g, sometimes less).
If you intend to buy:
To be precise it should be an electronic one. The old-style mecanical spring scales are innacurate, especially for small quantities. It's worth investing in an up-to-date model with "add-and-weigh" facility, which will save you a lot of washing up.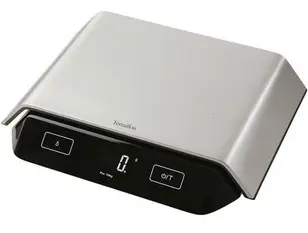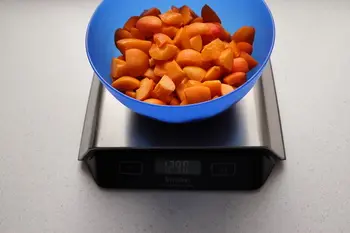 Post a comment or question:
You are welcome, if you wish, to comment on this page: why you like it or not, what you have changed, what results it gave, point out a mistake or omission, etc. You can also ask a question. I answer all questions (in a broken English, sorry) unless someone else does it before me.
Please feel free to say what you think, I'm always very interested in your opinion. Your comment will appear on line with the page, so please write in standard readable English, not SIM or only in CAPITALS, otherwise your comment may be rejected.
Please look at advice for submitting a comment or image (what you should or should not do). By the way, don't type your e-mail address in the comment, otherwise you might be spammed.