Double cooking of vegetables
---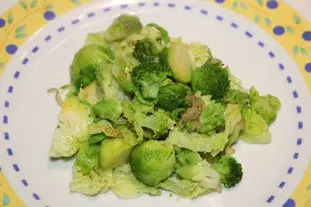 When you cook vegetables, it's not easy to capture and preserve the flavours.
It is easy to undercook, but you can make up for it, or overcook, and then it is unfortunately a bit cooked (in the sense of "ruined").
But above all, how to get the maximum of the taste of the vegetable in the pan, then in your plate, and not in the air of the kitchen or the cooking water?
It's not easy, many cooks will tell you that cooking meat is relatively simple, but that vegetables...
Last modified on: July 12th 2019
Keywords for this post:
Cooking
Vegetables
Boiling water
Salt
Double
Tip