List of recipes using Lime (or lemon) curd:
3 recipes
List of recipes using Lime (or lemon) curd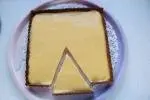 Lemon tart is one of the great classics of French patisserie. The are lots of versions with different kinds of pastry and filling. This one uses sweetcrust pastry (pâte sablée) and lemon curd as the filling. Just top with meringue for that other classic: lemon meringue pie.
37K
5
3 hours 21 min. March 23
th
2016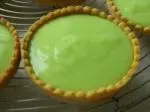 With this very quick recipe, you can make little tarts that are nothing like those you find in the shops.
114K
4.3
40 min. October 10
th
2021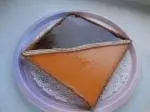 This tart, with its twinned chocolate and orange flavours, is a bit fiddly to make. The fillings are fairly straightforward (classic chocolate ganache and orange curd), but it is tricky to ensure that the fillings do not run into each other. You will need to make a divider but, as you will see, this...
46K
5
2 hours 35 min. April 15
th
2015