List of recipes using Peanuts:
3 recipes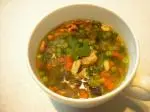 This delicious soup is a flavoursome mix of herbs, mushrooms, soya noodles and small diced vegetables briefly cooked in vegetable stock. It takes a while to make and there are lots of ingredients, but the result is worth it.
30K
2
4.5
1 hour 15 min.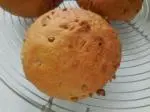 Combining soft and crunchy textures, these flavour-packed peanut rolls are delicious just as they are, but they are also ideal for burgers.
16K
4.6
4 hours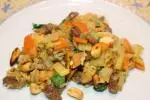 This sautéed pork has a hint of Thai style, with its accompaniment of chopped vegetables, dry-roasted peanuts and soy sauce.
8,539
4
55 min.