List of recipes using Flour:
3 recipes
List of recipes using Flour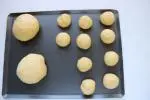 It's a soft and rich dough, with butter and eggs which give a smooth and incredibly tasty brioche. This is the basic recipe for brioche dough, used for all other brioche-based recipes on the site.
452K
4
4.2
14 hours 27 min. September 16
th
2020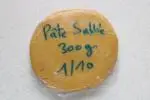 Sweetcrust pastry is one of the basic pastry of French patisserie, used in many tart and cakes recipes, but it can also be rolled out and cut into biscuits, delicious with tea or coffee. This recipe is given for those who have a mixer (Kenwood, KitchenAid or other), but it can also be done with your...
399K
5
33 min. July 1
st
2019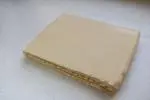 This yeast-based flaky dough (or croissant dough) is where puff pastry meets a yeast dough (such as brioche dough). This means that not only will we get flaky layers, but the dough will also swell and rise. The method is along the same lines as for a feuilletage: the basic dough is first kneaded,...
82K
2 3 hours 58 min. June 9
th
2019