Products and ingredients: Pearl sugar
---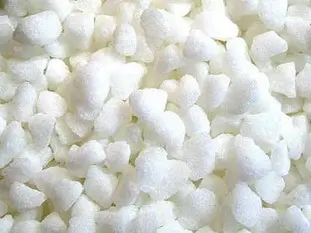 Pearl sugar
Coarse sugar crystals are usually white and have much larger grains than caster or granulated sugar.
They are used for decorating cakes and pastries, such as chouquettes, for example.
If you intend to buy: If you can't find any, it's quite easy to make something similar by wrapping sugar cubes in a cloth, then hitting them with a hammer.
Last modified on: September 18th 2022