Products and ingredients: "Dry white wine"
---
Dry white wine
There are dozens of dry white wines, and you can usually use the one you choose (except for recipe with particular white wine).
If you intend to buy: The main thing is that it's really dry and not (too) sweet. A classical Chardonnay is a good choice.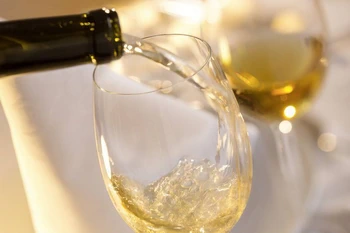 2,151,751
11
3.7/5 for 77 ratings
Grade this page:
Last modified on: June 12th 2019