Products and ingredients: Griottine cherries
---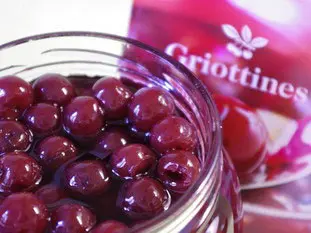 Griottine cherries
The griottines cherries are small red cherries, pitted and kept in a Kirsch syrup.
If you intend to buy: The griottines cherries is a specialty of the region de Fougerolles, in France. They are found in jars of various sizes.
If you want to use it: Generally you must drain the griottines cherries before using in a bakery for example, but in contrast with an ice cream or a pudding, flavored syrup that accompany them is a great addition.
Last modified on: September 18th 2022