Products and ingredients: Lime
---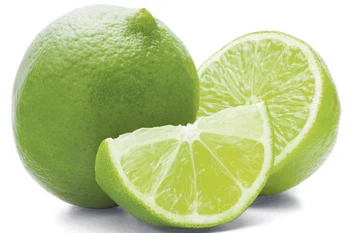 Lime
Lime is a citrus, a cousin of lemon, but not a kind of lemon. It's a very tasty fruit, frequently use in cooking and pastry.
If you intend to buy: If you plan to use zests, try to get organics lime, otherwise brush and clean carefully each lime.
If you want to use it: If you plan to use lime juice, first roll over lime on your working surface with your hand while pressing it, this will give you more juice.
Last modified on: September 18th 2022