Should a sausage be pricked before cooking?
---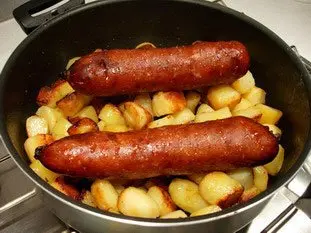 If you are using sausages in a recipe, you may have already asked yourself the question: Should you prick it before cooking it, or not?
You will certainly find as many opinions "you should prick" as "you should not".

Let's try to untangle all this.
Last modified on: September 29th 2018
Keywords for this post:
Sausage
Cooking
Needle
Fork
Knife
Broth
Brioche