Beans in primeur
---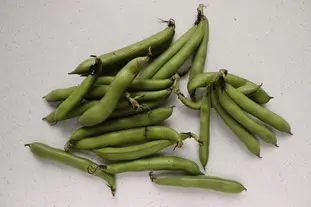 As I write this, it is the beginning of the short season for fresh beans. If you've never made them before and you're just starting out (and that's a great idea) you'll find that it's a bit time consuming to prepare, you have to shell them once, remove the beans, scald them to remove the skin (and the germ for the purists) and then only use them in a recipe.

It's hard work, but it's delicious...

This being said, there is a little known aspect about beans, they are the so-called "primeur" or "en primeur" beans, which are prepared in a very different and much faster way.
Last modified on: June 4th 2022
Keywords for this post:
Beans
Early vegetables
Green vegetables
Pods