Circles vs. moulds tins
Keywords for this post:
Pies
Tarts
Circle
Moulds
Tips
---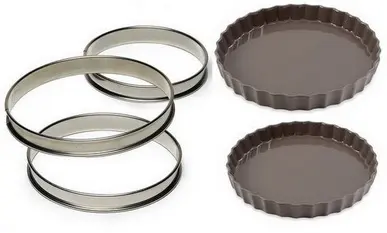 If you like to bake or make quiches, pies etc. you must surely have one or more pie pans at home, in different diameters and perhaps materials.

They are indispensable, without them there is no way to make beautiful pies, and they work very well, but you have another option, instead of moulds, that is pie rings.
Last modified on: October 2nd 2020