List of recipes using Chestnut flour:
3 recipes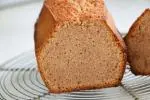 This delightful cake is doubly chestnutty: it contains chestnut flour, and sweet chestnut purée.
76,654
5/5 for 2 ratings 1 hour 13 min.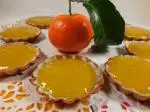 Two typically Corsican ingredients are brought together in this recipe: chestnuts and clementines. Chestnut flour is used in the sweetcrust pastry and the tarts are filled with a mouth-watering clementine jelly.
17,438
4.3/5 for 11 ratings 3 hours 22 min.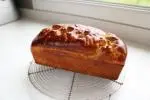 This rolled brioche is made with a special dough, using a mixture of two flours: ordinary plain flour and chestnut flour. The prepared dough is then rolled up around a filling of apples sautéed with brown sugar.
6,455 2
4/5 for 12 ratings 15 hours 52 min.