List of recipes using Plums:
5 recipes

(lactose free)

List of recipes using Plums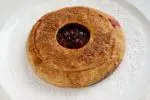 The Angevin pie, as its name does not indicate it, is a dessert, a kind of plum pie made with a shortcrust pastry. It is a dessert from the old days, which has crossed the ages while remaining in Anjou (the famous "Loire valley" in France).
1,398
1 hour 31 min. July 31
th
2022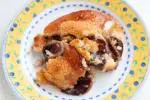 The classic French "financier" is normally a little cake, but it can also be made clafoutis-style over fruit in an oven-proof dish.
15K
1 hour 2 min. May 17
th
2020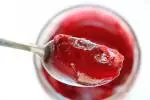 Lots of people make plum jam, but you can also elevate this to a rather elegant jelly, simply by removing the skins. It's not a true jelly (this is normally made with juice), but leans towards that style: light and, above all, delicious.
51K
13 hours 11 min. October 13
th
2019

Quick and simple, stewed plums can also be spread like jam.
424K
2.6
38 min. June 27
th
2010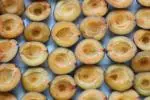 When fruit is in season, there's sometimes a glut - far more than we can use at once. Freezing is a good solution, but plums and other stone fruit should not be frozen whole; the fruit will be unappetizing when thawed. Here's a simple method for successful freezing.
74K
3.6
12 hours 40 min. September 4
th
2019