List of recipes using Asparagus:
3 recipes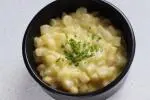 As the name suggests, this historic recipe (see below for more details) treats asparagus like peas, Napoleonic French style: first cooked the usual way, then cut small (to look like peas), cooked again in stock, and finished with a cream and egg yolk sauce.
145 42 min.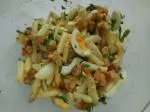 This spring salad combines warm white asparagus, hard-boiled eggs and small croutons, dressed with a tasty herb vinaigrette.
13,273
4.3/5 for 12 ratings 48 min.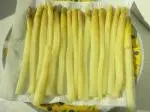 Preparing asparagus spears properly involves washing and peeling, then cooking them just right. Here is a simple way to do this.
11,805
4.9/5 for 20 ratings 33 min.