List of recipes using Candied fruit:
4 recipes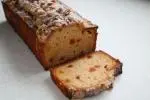 A very elegant cake topped with a sprinkling of hazelnut crumble, and with a double helping of orange flavour from chopped candied peel and the orange syrup soaked into the cake after cooking. The recipe is rather sophisticated, inspired by those used by pastry cooks at the INBP. It is a bit...
23K
5
2 hours 15 min. January 23
th
2019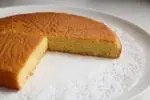 The "colombier" (dove cake) is a traditional cake for Pentecost from the south of France, flavoured with orange and almonds. This very moist cake is quite dense as it is made with marzipan (almond paste). It can be eaten on its own or as a dessert, with or without ice cream.
26K
5
1 hour 6 min. December 30
th
2019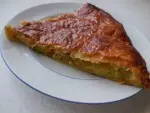 This is a Sicilian version of the French Epiphany dessert, the "galette des rois". The puff pastry has a pistachio cream and ricotta filling with diced candied fruit.
48K
3
1 hour 1 min. January 1
st
2020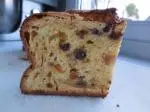 Panettone is a brioche-style Italian loaf, made with dried fruit (raisins and candied peel) and flavoured with left-over citrus fruit. The recipe is a bit complicated but, above all, it takes time, a great deal of time...
83K
5
1 day 1 hour 19 min. April 15
th
2020