Provençal colombier for Pentecost
---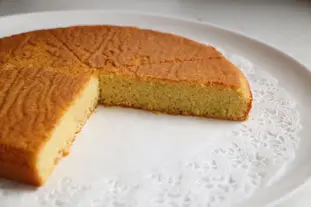 The "colombier" (dove cake) is a traditional cake for Pentecost from the south of France, flavoured with orange and almonds.
This very moist cake is quite dense as it is made with
marzipan (almond paste)
.
It can be eaten on its own or as a dessert, with or without ice cream.
Last modified on: December 30th 2019
Keywords for this recipe:
Cake
Soft
Orange
Almonds
Marzipan
Eggs