Products and ingredients: Courgette
---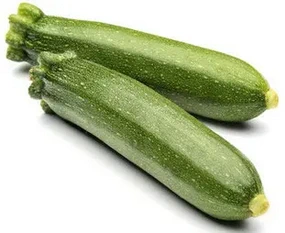 Courgette
Courgette (Zuchini) is a
summer vegetable
, full of fibre and vitamins.
If you intend to buy:
Contrary to a popular idea, the smaller the courgette, the better it is. As they grow, courgettes become full of water and lose both taste and crunch. The famous chef Alain Dutournier says that "Over 15 cm (6 inches) a courgette is no longer of any interest".
So big or even huge courgettes are not better than small ones, but are only good for being stuffed .
Last modified on: September 18th 2022