How long does it take?
Time required for this recipe:
| Preparation | Cooking | Start to finish |
| --- | --- | --- |
| 17 min. | 1 min. | 18 min. |
At what time:
When will I finish if I start the recipe at ... ?
When should I start for the recipe to be ready at ... ?
---
Step by step recipe
---
Stage 1 - 10 min.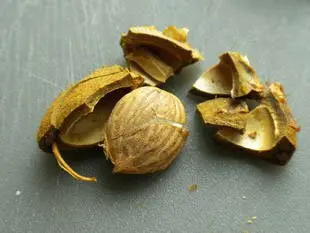 Crack the stone open with a hammer. You will see the kernel inside.

Note: It is a bit tricky to break the shell without crushing the kernel, so you need to judge the force of the hammer blow carefully.
---
Stage 2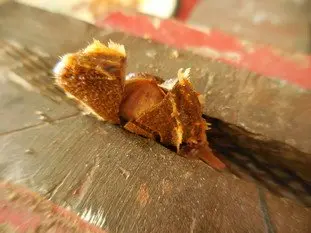 Other way: use a vise in which you could gently break the stone, without damaging the kernel (Thanks to Jean-Paul for the tips).
---
Stage 3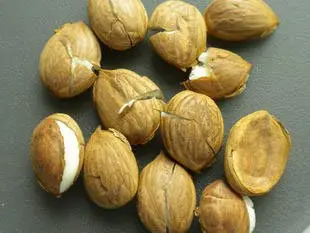 Shell all the kernels like this.
---
Stage 4 - 1 min.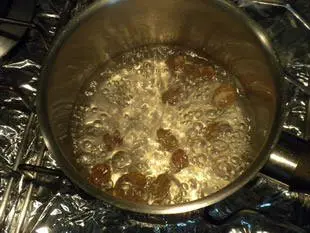 Boil a small pan of water and plunge the kernels into it for 1 minute.
---
Stage 5 - 2 min.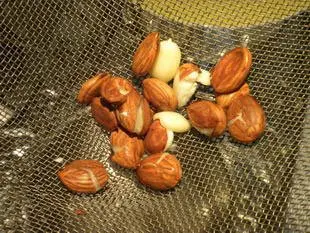 After this time, drain the kernels in a sieve.
---
Stage 6 - 5 min.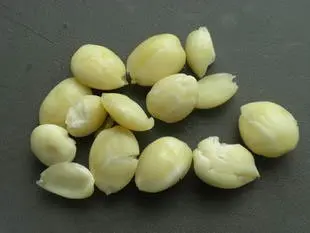 Then remove the skins, which should now slip off easily.

Your apricot kernels are ready for use...
---
Stage 7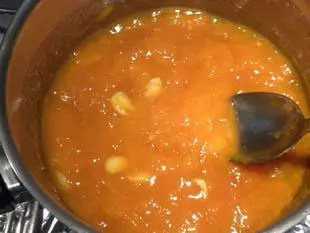 Remarks
The kernels go particularly well with apricot jam, to which they add a lovely nutty crunch.
Keeping:
Several weeks.
Source
Home made.
Other recipes you may also like
News list of cooking-ez.com
Sign up to receive the latest recipes (next batch due to be sent on 2021-07-25)
Note: We'll never share your email with anyone else.
Follow this recipe (as 15 people already do)
If you are interested in this recipe, you can "follow" it, by entering your email address here. You will then receive a notification immediately each time the recipe is modified or a new comment is added. Please note that you will need to confirm this following.
Note: We'll never share your email with anyone else.