Using stretch food film effectively
Keywords for this post:
Material
Film
Plastic
Stretch
Roll
Protection
Air
Oxidation
---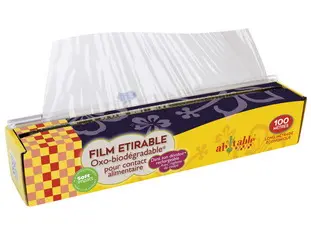 Maybe you use food film in your own kitchen. You know, the very thin, clear plastic stuff that you can stretch, often used to cover food and protect it from the air.

It's become so widely used that it's now an essential item for pros. They even have a verb for it in French: "filmer": to wrap or protect with this famous stretchy film.
Last modified on: May 12th 2018