List of recipes using Couscous:
4 recipes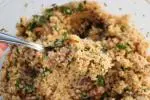 Tabbouleh is a Middle Eastern couscous salad., moistened with olive oil and lemon juice. Its flavour comes from plenty of fresh herbs (mint and parsley at the very least), onion and tomatoes. This refreshing dish is ideal for warm summer or autumn days.
2,017 3 hours 24 min.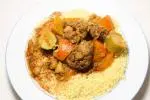 In couscous, the meat and vegetable mixture is rather long to cook, but not difficult. And the couscous itself (a kind of coarse semolina) is simple and quick to prepare.
88,961
4.3/5 for 4 ratings 2 hours 36 min.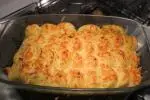 Gnocchi are a type of pasta made with flour and potatoes or, as here, semolina. For this recipe, the gnocchi are made quite large and cooked "au gratin", topped with grated cheese.
812 2 hours 59 min.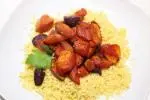 Chunks of carrot (different coloured varieties here), braised in a vegetable stock with herbes de Provence and served on a bed of couscous.
2,493 1 hour 14 min.