List of recipes using Steak of beef tenderloin :
6 recipes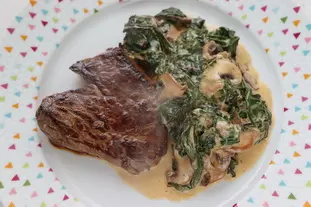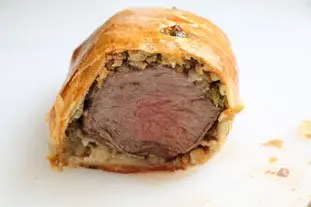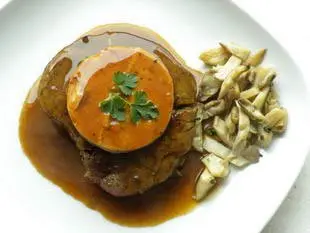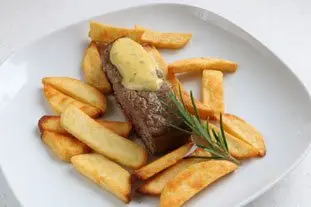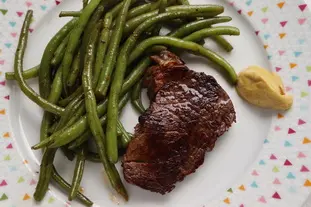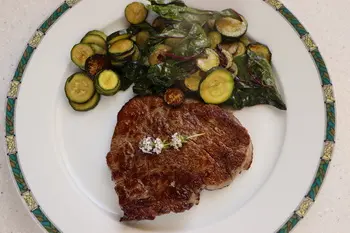 A short selection of recipes from this list
List of recipes using Steak of beef tenderloin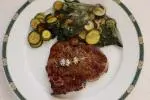 A piece of beef of your choice, grilled and accompanied by sautéed greens and beet tops.
3,159
36 min. June 18
th
2023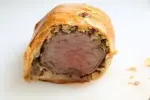 Beef Wellington consists of a beef fillet (or tenderloin) that is first seared, then cooked in the oven in a puff pastry crust stuffed with a mushroom duxelles and morsels of foie gras. The recipe is rather long, but fairly straightfoward. Here I show you all the tips to help you make it sucessfully...
100K
5
1 hour 38 min. May 10
th
2023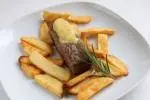 This is a sophisticated way to cook beef fillet (tenderloin): we make an unleavened bread dough (which will not be eaten), adding plenty of salt and lots of roughly chopped springs of rosemary. The beef fillet is seared all over in a frying pan, then wrapped in the dough before being cooked in a hot...
44K
1
4.8
50 min. August 26
th
2021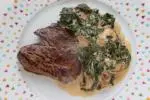 Tenderloin steaks pan-fried with rosemary, served with beetroot tops and mushroom duxelles in a cream sauce.
7,492
28 min. May 15
th
2022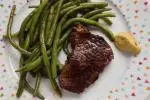 A recipe that brings out all the tenderness of this cut of beef, enhancing it with rosemary and by marinating for a long time in red wine. The tenderloin steaks are then fried and served with green beans.
15K
12 hours 34 min. September 19
th
2021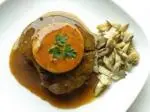 Tournedos Rossini is a very chic recipe, allegedly inspired by the famous composer. It consists of fried fillet steak, served on buttered toast, topped with a slice of foie gras and a delicious sauce made by deglazing the cooking pan with port or Noilly Prat.
322K
3
3.7
46 min. August 26
th
2021