List of recipes using Mushroom duxelles:
6 recipes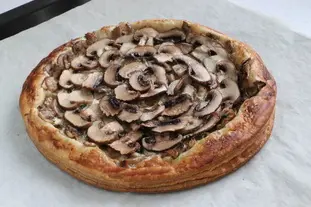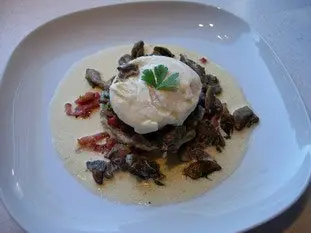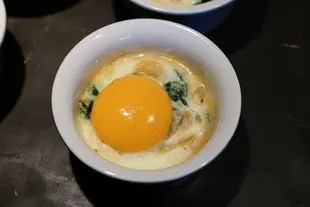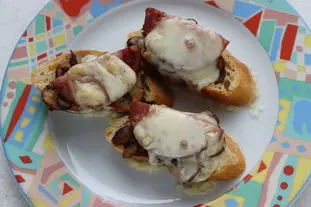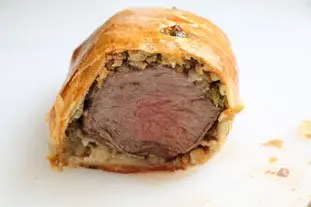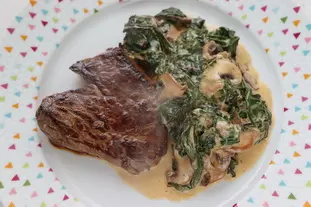 A short selection of recipes from this list
List of recipes using Mushroom duxelles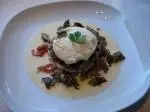 This recipe is not very complicated, but does involve some work: an artichoke heart with a layer of mushroom duxelle, a layer of fried bacon, topped with a poached egg and cream sauce. Everything can be prepared in advance (the day before for example), but the final assembly should be done just...
253K
5
1 hour 47 min. May 10
th
2023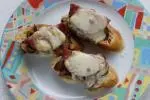 Literally "mountain mouthfuls" in French, these canapés combine ingredients from the mountainous region of eastern France: Morteau sausage, Morbier cheese and mushrooms. They make a hearty aperitif snack or are ideal for an informal supper.
12K
30 min. May 18
th
2022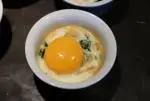 A buttered ramekin, a layer of mushroom duxelles, a layer of spinach, a bit of cream, and an egg, in two layers, on top.
126K
5
1 hour 14 min. May 10
th
2023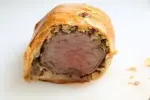 Beef Wellington consists of a beef fillet (or tenderloin) that is first seared, then cooked in the oven in a puff pastry crust stuffed with a mushroom duxelles and morsels of foie gras. The recipe is rather long, but fairly straightfoward. Here I show you all the tips to help you make it sucessfully...
102K
5
1 hour 38 min. May 10
th
2023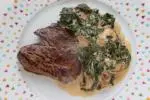 Tenderloin steaks pan-fried with rosemary, served with beetroot tops and mushroom duxelles in a cream sauce.
8,848
28 min. May 15
th
2022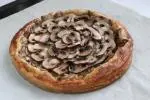 Puff pastry, cream and mushroom "duxelle" are the perfect combination to create an elegant savoury tart with a crisp, flaky base.
18K
52 min. May 10
th
2023