List of recipes using Verbena:
4 recipes
List of recipes using Verbena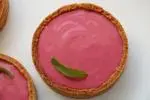 These little tarts taste every bit as good as they look. The sweetcrust pastry cases are filled with a layer of stewed apple and topped with a blackcurrant crémeux. This offers your guests a delightful element of surprise, as the apple flavour is only discovered as they eat it (but only if you've...
8,159
2 hours 8 min. October 14
th
2020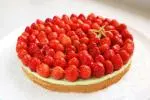 Strawberries and verbena go well together. In this recipe they are combined as a verbena crémeux with whole fresh strawberries on a Breton sablé base.
17K
1 hour 47 min. August 11
th
2019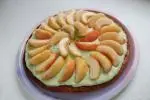 In French, a "feuilleté" can be anything, sweet or savoury, wrapped in or with a base of puff pastry, from a sausage roll to a millefeuille. This is an elegant tart-style feuilleté with a caramelized pastry base, topped with a light custard flavoured with verbena. This is based on a confectioner's...
17K
4.1
2 hours 23 min. September 3
rd
2017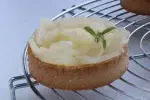 Crisp, coconut sweetcrust pastry cases, a velvety diplomat cream flavoured with verbena, and slices of poached pears for delicious and dainty pear verbena tarts.
6,033
2 hours 29 min. February 21
th
2021