List of recipes using Leek fondue:
7 recipes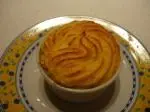 Duchess potatoes are a mix of mashed potato and egg yolks, cooked in the oven, in a decorative shape and delicious. In this recipe they top a ramekin containing a layer of mashed potato, cooked leek, and thinly sliced bacon.
86,380 2
4.6/5 for 14 ratings 2 hours 5 min.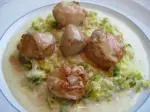 In this very creamy dish, the scallops are pan-fried, then the leeks fondue is added to absorb all the flavours.
68,543 2
4.6/5 for 14 ratings 23 min.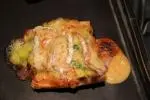 In this recipe slices of bread are topped with creamed leeks and slivers of Camembert before browning in the oven.
7,095
4.8/5 for 11 ratings 21 min.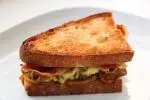 This "gourmand" (or "greedy") version of the traditional French toasted sandwich has 3 fillings: fried potato slices, creamed leeks and fried ham.
7,471
5/5 for 20 ratings 49 min.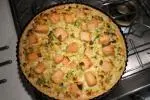 This delicious, creamy tart is full of flavour: big chunks of salmon marinated before cooking and laid on a bed of leek fondue in a shortcrust pastry case. You'll love it!
1,456 48 min.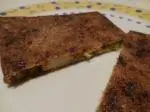 These pancakes are filled with pan-fried scallops and creamed leeks.
11,268
4.3/5 for 20 ratings 13 min.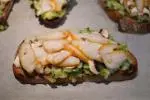 These tartines are built up with layers of leek fondue, sliced raw mushrooms and smoked haddock, then popped in the oven for a few minutes.
919 31 min.