List of recipes from category Recipes for kids:
6 recipes

(gluten free)

To improve a "four quarters" cake.
49,074
4.5/5 for 11 ratings 35 min.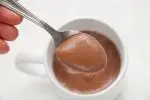 This delicious, custardy chocolate treat is made in minutes. A treat for kids (and big kids) to enjoy at teatime, or any other time.
876 10 min.

Quick to make, delicious as an aperitif.
53,669
5/5 for 2 ratings 17 min.

Tomatoes filled with a tuna mayonnaise and rice mixture, in a fun ladybird shape that kids will love, served with a puree of fresh garden peas. A good way to encourage them to eat vegetables.
76,844 1
4/5 for 1 ratings 1 hour 47 min.

Small coconut cakes, golden, crusty, and soft inside.
80,724
3.7/5 for 18 ratings 49 min.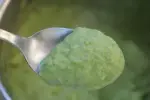 Green (or French) beans are usually served whole, for instance as an accompanying vegetable or in a salad, but they make a good purée, too. This is tasty on its own, but also goes very well with meats, and children usually prefer it to "normal" beans.
1,726 48 min.