List of recipes using Apricots:
3 recipes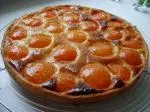 Half apricots arranged on a thin layer of almond cream.
70,670
4.1/5 for 16 ratings 1 hour 45 min.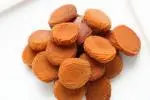 Making your own dried apricots at home is perfectly feasible. It's really quite simple, though it takes a long time. Basically, the apricots need to be cut in half, destoned, then the halves put to dry slowly for several hours in a cool oven.
9,447
4.7/5 for 12 ratings 6 hours 18 min.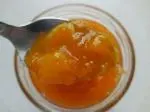 Here is how to make delicious stewed apricots, both an easy and a more sophisticated way.
214,168 12
3.7/5 for 46 ratings 1 hour 25 min.