List of recipes using Fresh tuna:
7 recipes
List of recipes using Fresh tuna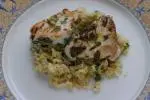 Grilled tuna, marinated in lemon and herbs, accompanied by finely sliced cabbage, which is cooked in the tuna cooking pan to enjoy the flavours.
6,475
1 hour 5 min. August 21
th
2022

Here is a very simple recipe, preferably for a barbecue or plancha, but could be made in the kitchen. As for any summer-barbecue-backyard recipe, all proportons can be varied according to taste.
250K
4.3
1 hour 22 min. February 21
th
2011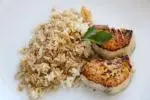 This is a very simple way to prepare and cook tuna - a fish that tends to dry out very quickly if you are not careful about how you cook it. In this recipe the tuna medallions are marinated in a mixture of olive oil, lemon and lime, before being seared briefly on both sides. Serve with rice cooked...
37K
4.8
2 hours 18 min. July 23
th
2017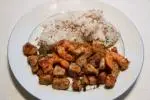 A mix of diced fish and uncooked prawns marinated with spices and then simply cooked on a plancha. The fish benefits from the acidic citrus note provided by the lime, and the prawns from a little vinegar.
28K
1 hour 33 min. March 11
th
2018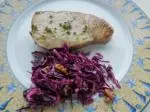 Cooking tuna can be tricky: undercooked it is unappetising, overcooked it dries out rapidly. Here is a method which guarantees that your tuna will be perfectly cooked and tender.
135K
4.7
49 min. March 26
th
2014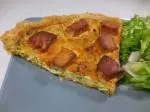 The puff pastry case is filled with a layer of leek, lightly fried chunks of fresh tuna and a quiche mixture.
63K
5
1 hour 15 min. April 17
th
2022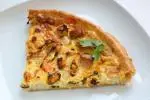 This quiche from Brittany has a puff-pastry base topped with an assortment of fish and shellfish with a classic quiche filling. After baking in a hot oven, the crusty pastry is a great foil for the moist filling with all its seafood flavours.
46K
1 hour 40 min. April 17
th
2022