List of recipes using White chocolate:
9 recipes
List of recipes using White chocolate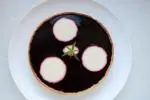 Balckberries and almonds go so well together: the slight tartness of the berries is the perfect foil for the sweeter almonds. This combination makes for a delicious tart. The sweetcrust pastry case is filled with a blackberry jelly and an almond panna cotta, presented in a bold and unusual way as a...
28K
3 hours 46 min. December 30
th
2019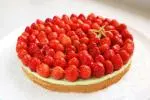 Strawberries and verbena go well together. In this recipe they are combined as a verbena crémeux with whole fresh strawberries on a Breton sablé base.
28K
1 hour 47 min. August 11
th
2019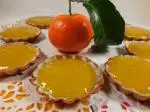 Two typically Corsican ingredients are brought together in this recipe: chestnuts and clementines. Chestnut flour is used in the sweetcrust pastry and the tarts are filled with a mouth-watering clementine jelly.
74K
4.3
3 hours 22 min. February 23
th
2014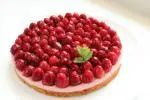 This gorgeous and delicious rasperry tart is not just any old fruit tart: the base is made with "sablé breton" dough, topped with a raspberry crémeux and a layer of whole fresh raspberries, finished with a glaze. It's a bit more complicated than a normal tart, but the result is well worth the...
51K
5
1 hour 41 min. July 4
th
2020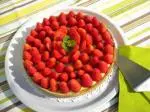 For this great dessert classic: a sweetcrust pastry case, vanilla confectioner's custard and the best strawberries available. This recipe is simple yet demanding, but the result is an exceptional tart.
111K
4.6
2 hours 30 min. June 16
th
2013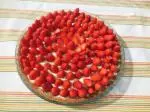 This tart has a crisp sweetcrust pastry case filled with verveine-flavoured cream and, of course, strawberries.
52K
3.8
1 hour 31 min. June 9
th
2014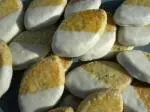 This recipe combines the flavours of tea and chocolate. The tea is added to the dough in two forms: powder and liquid. The biscuits are dipped in white chocolate.
124K
4.8
4 hours 10 min. September 11
th
2018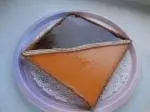 This tart, with its twinned chocolate and orange flavours, is a bit fiddly to make. The fillings are fairly straightforward (classic chocolate ganache and orange curd), but it is tricky to ensure that the fillings do not run into each other. You will need to make a divider but, as you will see, this...
46K
5
2 hours 35 min. April 15
th
2015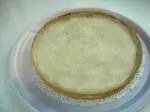 The problem with tarts, and fruit tarts in particular, is that the filling (fruit, cream or whatever) ends up soaking into the pastry and turns it soft. Here is a professional tip for avoiding this problem: spread a thin layer of white chocolate, which does not have a strong flavour, in the bottom...
144K
4.7
1 hour June 12
th
2013