List of recipes using Fish fumet:
7 recipes
List of recipes using Fish fumet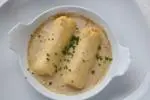 Mousselines are a lighter version of the classic French quenelles, but without breadcrumbs. They are poached first in fumet (fish stock), then served "en gratin" in sauce normande.
45K
2
4.6
38 min. December 29
th
2018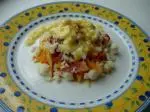 This recipe consists of delicate flakes ("petals") of poached fish, cooked with smoked ham, served on a bed of julienne vegetables (fine sticks of carrots, turnips and cabbage), with a "beurre blanc" sauce made with vinegar and shallots. Not difficult, but entails some work.
231K
4.3
1 hour 34 min. December 31
th
2013

A fresh salmon escalope just salt and pepper with small dices of small vegetables.
219K
1
5
1 hour 28 min. June 22
th
2011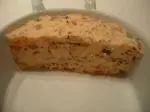 A terrine of two kinds of salmon (cooked and smoked) with butter and lemon.
253K
4.3
2 hours 38 min. March 26
th
2013

Salmon with sorrel is the perfect mix with tender salmon and the slight acidity of sorrel.
264K
1
5
1 hour 23 min. October 13
th
2010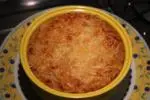 "Parmentier", in French cuisine, means topped or mixed with mashed potato. This fishy version is made with pollack (or another fish, if you prefer), poached, flaked, and mixed with cooked onions, mashed potatoes and a little thyme. This is then topped with grated cheese and browned in the oven,...
20K
4.8
56 min. October 1
st
2017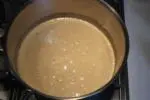 Sauce Normande (or Normandy sauce) is a classic of French cuisine. It is rather "old school", but deliciously velvety and comes in two versions, one for meat and one for seafood. Here is the version to accompany fish or shellfish.
120K
5
40 min. January 1
st
2020